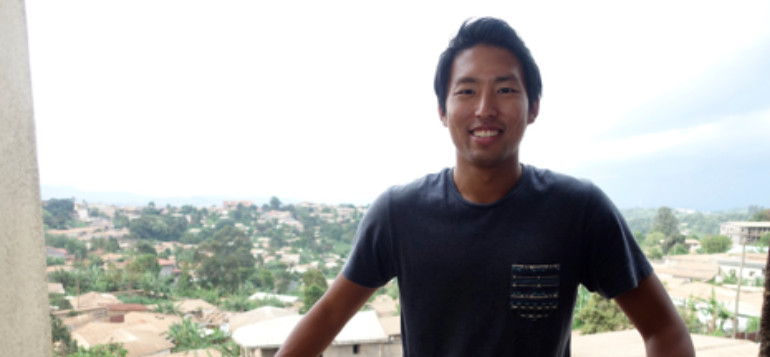 Fulbright Scholar Justin Park uses is Community Leadership grant to help Syrian refugees in Montreal
With the support of a Fulbright Canada Community Leadership grant, current Fulbright Student Justin Park has launched Say Ça!, a program that offers free tutoring, mentoring, and cultural support for Syrian refugee teenagers (age 14-18). Run entirely by local volunteers, and supported by other Fulbright alumni, Say Ça!, provides a much needed source of support for these students to take full advantage of their new schools and new city. The program's tutoring sessions focus on language (especially Françisation), homework help, and learning strategies. Mentoring relationships emphasize adapting to a new life, trust building, and post-secondary opportunities.
The Fulbright Canada Community Leadership Program (CLP), co-sponsored by the U.S. Embassy in Canada, provides an opportunity for Fulbright and other USG program alumni to organize a project that has a positive impact on a Canadian community.
Justin will be presenting Say Ça! to Fulbright Canada's Board of Directors on May 5th in Montreal, on the occasion of the Fulbright Canada semi-annual board meeting.