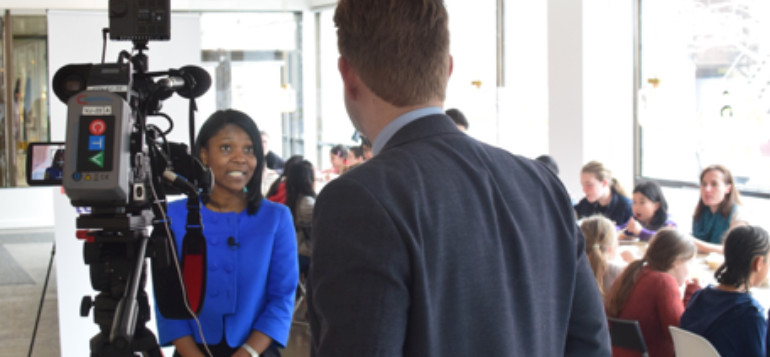 With the support of a Fulbright Canada Community Leadership (CLP) grant, International Visitor Leadership Program (IVLP) alumna Stephanie Jecrois has launched "Technovation", an international technology and entrepreneurship competition for girls aged 10 to 18. The goal of this program is to establish and support a competitive environment to create innovative mobile apps that address everyday issues. Technovation is a project made possible through Fulbright Canada's Community Leadership Program (CLP). The CLP grant funded the Montreal-based competition, and will fund the winners to participate in the international competition in San Francisco.
The Fulbright Canada Community Leadership Program (CLP), co-sponsored by the U.S. Embassy in Canada, provides an opportunity for Fulbright and other USG program alumni to organize a project that has a positive impact on a Canadian community.
Stephanie will be presenting Technovation to Fulbright Canada's Board of Directors on May 5th in Montreal, on the occasion of the Fulbright Canada semi-annual board meeting.
For more information about Technovation, please visit: https://alumni.state.gov/highlight/ivlp-alums-launch-technovation-challenge-promote-girls-stem-studies