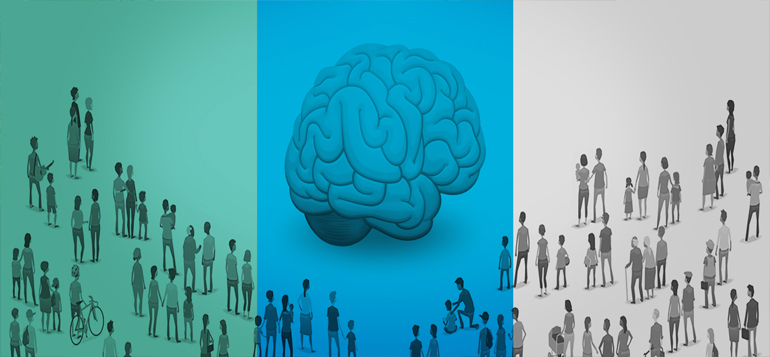 Fulbright Canada and the Palix Foundation are proud to announce the incoming 2017-2018 Fulbright Canada-Palix Foundation Distinguished Research Chairs in Brain Science, and Child and Family Health and Wellness.
Since 2015, Fulbright Canada and the Palix Foundation's Alberta Family Wellness Initiative have worked closely with Alberta's three world-class research-intensive universities – the University of Alberta, the University of Calgary, and the University of Lethbridge – to provide an unparalleled interdisciplinary opportunity to American scholars to conduct important research in Canada. These exceptional scholars, dedicated to promoting health and wellness, will incorporate a focus on current brain science about the effects of toxic stress on children, families, and lifelong health and wellness outcomes, in particular toxic stress related to mental health and addiction, in their work.
Through their research and with their expertise, these scholars will be set out to collaborate with the Alberta Family Wellness Initiative, Alberta's research-intensive universities, and the local community to make a difference for individuals and families facing addiction and mental health challenges.
The Fulbright Canada-Palix Foundation Distinguished Research Chairs for 2017-2018:
David Baron, Professor of Clinical Psychiatry and the Behavioural Sciences at the University of Southern California
Concussion in Youth Sports: Advances in Research and Education
Dr. Baron is actively involved in concussion research, particularly in youth sports. He developed a depression screener for athletes and is working on biomarkers for repetitive concussions. He plans to focus on the role of dopamine in addiction and on finding ways to educate the public about corresponding mental health challenges for individuals and families. Dr. Baron was also the Executive Producer of two awards winning films, Next Weeks Game, on concussion in youth sports, and Well Played, on ADHD in youth sports.
Eva Hudlicka, Psychotherapist, Principal Scientist at Psychometrix Associates, and Visiting Lecturer at the College of Information & Computer Sciences at the University of Massachusetts-Amherst
Virtual Coach Mobile App for Relapse Prevention:
Design, Development, Evaluation and Policy Recommendations
Within the area of behavioural health technologies, Dr. Eva Hudlicka aims to design, develop and evaluate a virtual coach mobile application for preventing relapse in alcohol use. Integrating an evidence-based protocol for relapse prevention (Mindfulness-Based Relapse Prevention), with techniques from affective computing and gaming, she plans to enhance user motivation and engagement.
We are pleased that the University of Calgary will host a panel discussion and welcome reception for the scholars on October 3, 2017. The event will provide an opportunity for the two Chairs to present their research and discuss how their time in Alberta will allow them to build partnerships and explore new directions in their work on brain science and child and family health
---
Fulbright Canada
Fulbright Canada is a binational, treaty-based, non-governmental, not-for-profit organization with a mandate to identify the best and brightest minds in both countries and engage them in residential academic exchange. Fulbright Canada's mission is to enhance mutual understanding by providing research support to outstanding individuals. In doing so, Fulbright Canada aims to grow intellectual capacity, increase productivity, and assist in the shaping of future leaders. Since 1990, over 1500 students and scholars have participated in Fulbright Canada's prestigious residential, academic and cultural exchange program. Fulbright.ca
For more information, please contact:
Alanna Blackie DeMos
Public Affairs and Alumni Relations Coordinator
Fulbright Canada
(613) 688-5514
Palix Foundation, Alberta Family Wellness Initiative
The Palix Foundation is a proactive private foundation that established the Alberta Family Wellness Initiative (AFWI) in 2007. The AFWI aims to mobilize and connect synthesized scientific research about early brain and biological development (i.e. brain science) to better understand and address how intergenerational factors as well as experiences in children's lives as they grow and develop impact on their health and well-being throughout life, in particular on mental health and addiction. Since its inception, the AFWI has engaged with change agents and leaders in health, human services, justice, education, academia and community sectors to develop and support a multitude of activities in early childhood development, mental health and addiction meant to ultimately bring about positive, evidence informed change in policy and practice for the benefit of children and families. Albertafamilywellness.org
For more information, please contact:
Kim Ah-Sue
Senior Program Officer
Palix Foundation – Alberta Family Wellness Initiative
(403) 648-2208