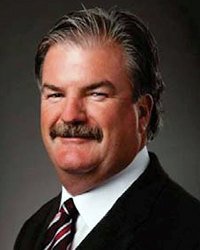 Daniel J. McCarthy is Managing Director at Credit Suisse, leading the coverage of a brood range of industrial companies for Credit Suisse Investment Banking in Canada.
Mr. McCarthy has over 30 years of experience in the investment banking and securities industry. Prior to joining Credit Suisse in 2011 he was a Vice Chairman of CIBC World Markets. Previously at CIBC he was Managing Director and Head of Investment Banking for Diversified Industries. In addition, Mr. McCarthy spent a number of years as Managing Director within CIBC's Equity Capital Markets business, where he was responsible for the distribution of new issues within CIBC's private client brokerage division.
Prior to joining CIBC in 1990, Mr. McCarthy was Managing Director of Private Client Marketing at Merrill Lynch Canada.
Mr. McCarthy is a member of the Board of Directors of Soulpepper Theatre in Toronto and the Ireland Fund of Canada. He is also a member of the Development Committee of Pathways to Education Canada.
Mr. McCarthy graduated summa cum laude with a Bachelor of Commerce from St. Mary's University and has received his Chartered Accounting designation from the Institute of Chartered Accountants in Nova Scotia.