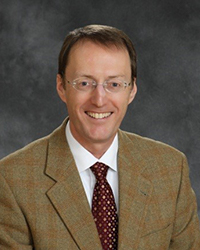 Frank C. Sobey joined Atlantic Shopping Centres Limited (now Crombie REIT) in 1981 as Director of Operations and after holding a variety of positions, has been Chairman since 1998.
Crombie is the largest commercial real estate developer in Atlantic Canada and owns or manages a portfolio of 13,000,000 sq. ft. of leasable space throughout Atlantic Canada, Quebec and Ontario.
Frank attended Acadia University, and has since taken several professional and industry related educational programs, including Harvard's Advanced Management Program in 2000. Frank has also received an honorary degree from Dalhousie in 2006.
In addition to being a Director of Empire Company Limited and Wajax Income Fund, and the Aberdeen Health Foundation, he is also Chairman of Dalhousie Medical Research Foundation and the Investment Committee of the Aberdeen Health Foundation. Frank was past Provincial Director for International Council of Shopping Centres (ICSC) and has also served on various community groups throughout the years.
Frank was named Business Person of the Year for 2004 by Pictou County Chamber of Commerce.