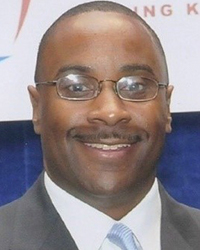 Michael Parham holds the position of AVP and Associate General Counsel at RealNetworks, Inc. in Seattle, Washington. He is responsible for the negotiation of technology licensing agreements. He also provides advice and counsel to RealNetworks on human resource matters as well as community and governmental affairs.
Before joining RealNetworks in March 2000, Mr. Parham was an attorney with IBM. Prior to his departure, he served as the Regional Counsel, responsible for managing IBM's Midwest region legal department in Chicago.
Mr. Parham began his legal career with Chapman and Cutler in Chicago where he practiced in the area of corporate finance. Mr. Parham attended the University of Michigan Law School.
Mr. Parham currently serves on the board of directors of several civic organizations including the Seattle Public Library (President), the Washington Technology Industry Association, Community in Schools, the Seattle Art Museum and the Bullitt Foundation.