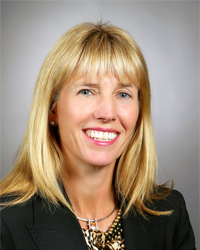 Susan L. Riddell Rose is President and Chief Executive Officer of Perpetual Energy Inc. through the corporate conversion of Paramount Energy Trust. Ms. Riddell Rose graduated from Queen's University, Kingston, Ontario with a Bachelor of Science in Geological Engineering (1986) and has over 25 years of experience in the Canadian oil and natural gas industry. She began her career as a geological engineer with Shell Canada. From 1990 until 2002 Sue was employed by Paramount Resources Ltd. in various capacities, culminating in the position of Corporate Operating Officer.
She has been a director of Paramount Resources Ltd. since 2000. Sue is also a director of Newalta Inc. and a member of the Board of Trustees of Brookfield Canada Office Properties. She is a member of the Association of Professional Engineers, Geologists and Geophysicists of Alberta, the Canadian Society of Petroleum Geologists, the American Association of Petroleum Geologists and is a Governor of the Canadian Association of Petroleum Producers.
Ms. Riddell Rose is actively involved with a number of not-for-profit organizations including; United Way of Calgary, the Premier's Council for Alberta's Promise, the Patrons Council for UNICEF Canada and Queen's University.