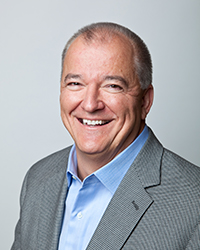 Walter L. Schindler is the Founder and Managing Partner of SAIL Capital Partners LLC, an early pioneer and thought leader in sustainable investment in the United States. Walter is also an advisor to global family offices and corporations on sustainable energy and water and other sustainable investment projects throughout the world.
Walter is an investor, strategist, and lawyer who served as a Partner of the international law firm of Gibson Dunn & Crutcher. His 19-year career included advising clients on some of the most successful IPO's and mergers in the US during that time, including Allergan, Callaway Golf, Fluor, Pacific Mutual Life Insurance Company (regarding the spinoff of PIMCO), PacifiCare (regarding its merger with FHP), SafeGuard Health, and Ultrasystems. He was the lead strategic advisor in over 60 successful mergers, acquisitions, and IPO's as well as over 25 renewable power projects.
During 2000-2002, Walter founded SAIL Capital Partners LLC. Under his leadership SAIL Capital was selected by the World Economic Forum as a member of its Community of Global Growth Companies and was nominated for Private Equity Manager of the Year by Foundation & Endowment Money Management. In addition, SAIL Capital was chosen by the U.S. Department of Commerce to co-lead with Deutsche Bank the first U.S. Trade Mission on Clean Energy to Germany and to participate in the first Impact & Sustainable Investment Trade Missions to Europe, meeting with investors in Zurich, Amsterdam, and London. He has also been a guest participant in the Australian American Leadership Dialogue, a private group of government and industry leaders from both countries.
In 2014 Walter was elected to the Board of Directors of Fulbright Canada, the Foundation for Educational Exchange between Canada and the United States of America (www.fulbright.ca). In addition, he is Co-Chairman of the Board of Directors of The Cleantech Open, the world's largest accelerator of cleantech companies, based in Silicon Valley. He has served as a member of the North American Advisory Board of The Cleantech Group and the Advisory Board of US Bank, and is a long-standing member of the Chief Executive Roundtable of the University of California at Irvine.
In 2016 SAIL Capital was awarded Best Energy Technology Investment Company, Most Innovative Cleantech-Focused Investment Firm USA, and Best Cleantech Venture Capital Firm USA, and Walter was honored as Best Sustainable Investment Firm CEO and Venture Capital Expert of the Year, New York.
Walter is a native of New Orleans, was an Eagle Scout, earned his B.A. in 1973, M.A. in 1976 and Ph.D. in 1977 all with honors from Yale University and his J.D. in 1980 with honors from Harvard Law School. In 1972 Yale University selected Walter to be a Bates Traveling Fellow in residence at Clare College, Cambridge University, and in 1974-75 he studied as a Fulbright Scholar in Italy at the University of Florence. At Yale Graduate School he was awarded the Mary Cady Tew Prize in 1975 (then awarded by Faculty to the best first-year graduate student in the humanities and social sciences). He is the author of a book of original poetry (The Napoleon House; published by Archon Books) and a book on the life and poetry of John Milton (Voice and Crisis: Invocation in Milton's Poetry; also published by Archon Books).